Thermal Management
Get efficient and reliable heat management and humidity control solutions geared to your specific size, location and business goals. Using high-performance thermal management systems, you can improve protection of your data centers and critical IT spaces, while reducing operating costs and enhancing their revenue potential. Vertiv™ solutions promise the world's most reliable, sustainable and cost-effective management of heat for your critical spaces. Vertiv designs, builds and continually innovates new technologies that are redefining our space. With solutions that are intelligent, self-optimizing and rapidly deployable, you can continually meet your IT challenges and demands.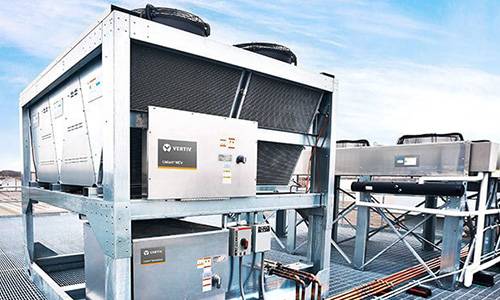 Heat Rejection
Every data center cooling system requires a heat rejection unit in order to deliver the expected performance. We designed our outdoor condensing units, including air-cooled outdoor condensers, with you in our mind, to make sure they'll help you reach unparalleled levels of cost saving and efficiency. Contact our experts to learn how we can design the best system for you.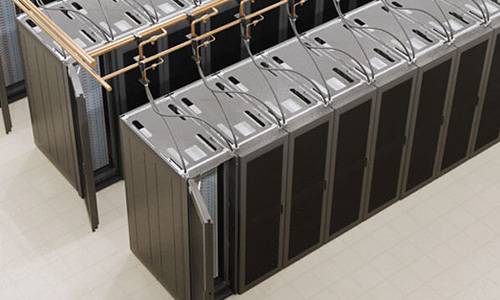 High Density Solutions
To satisfy the immense amounts of data needed at the fingertips of the user you need to increase the power density in your edge data center. But high-power densities also need high-density cooling systems. And that is why we, at Vertiv, developed a full range of high-density, holistic data center cooling solutions. Thus, whether we're talking about refrigerant-based cooling modules or pumping and chiller units, floor-mount, ceiling-mount or rack cooling systems, we're ready to help you keep the temperature of your IT equipment at the optimum levels.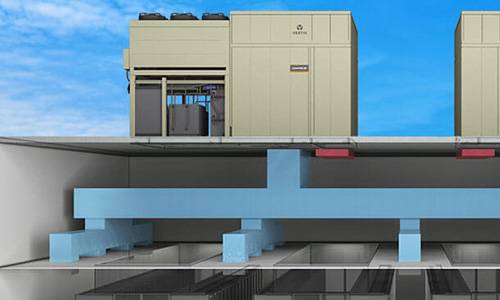 Outdoor Package Systems
The rise of IoT and its vast applications, combined with the performance brought to the table by the edge computing-enabled early 5G deployments have one thing in common: rising energy costs. And that is why you need your thermal management system to reach new levels of energy efficiency. And whether you're thinking of direct expansion cooling solutions, a free cooling system or an indirect evaporative cooling mechanism, Vertiv's outdoor packaged cooling systems are here for you. Learn more about our comprehensive offerings and contact our experts for unique solutions.
Evaporative Free Cooling
Let's re-imagine the heat management in our data center, by deploying evaporative free cooling solutions that will take you to an unparalleled level of efficiency and reliability. Future-proof your cooling system, with the largest selection of air handling solutions, combined with the expert guidance to help you select, implement and maintain the right integrated and customized solutions, that will ensure high and reliable performance levels for the lifetime of your data center.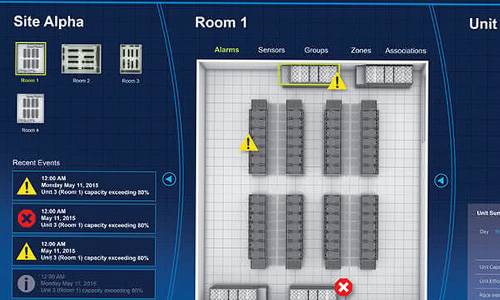 Thermal Control and Monitoring
Leveraging your thermal management systems to support business objectives such as improving energy efficiency and cutting costs takes superior system insight and control. Continuous thermal monitoring and real-time data allow you to make system adjustments based on your load requirements. This agility will optimize data center cooling and overall performance. Get in touch with our experts to take your thermal control and monitoring to the next level.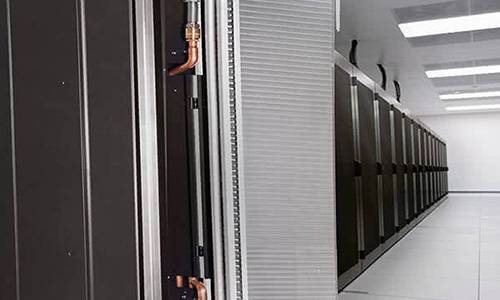 Rack Cooling
Higher data transfer speeds, low latency, and constant availability require more computing power, which in turn means higher power densities per rack. For your unique performance requirements to be achieved, the servers in the rack must operate at peak capacity and within the optimum temperature. We're with you in reaching that goal, through future-proofed rack cooling solutions, that not only ensure optimum temperature, but optimum energy savings. Let's make sure you can effectively manage the higher heat loads generated by tightly packed electronic enclosures, by designing holistic and customizable thermal management systems.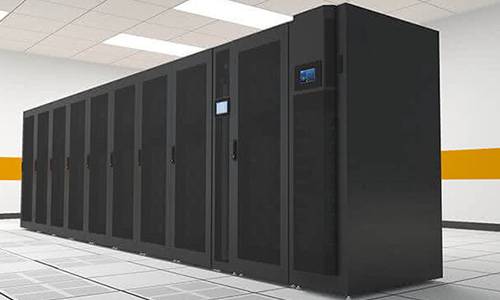 In-Row Cooling
When it comes to the temperature at which your critical systems operate, it must not only be within optimum parameters, but also constant and reliable. That is our forward-looking approach to thermal management in data centers, telecom critical infrastructures, and other facilities. And we'll use it to help you improve any in-row cooling solution you're using or set to deploy, whether it is a self-contained data center cooling unit or a dry cooler that effectively dissipates the heat from the indoor water-cooled thermal management systems. Let's enable your IT equipment to run at peak performance, in optimal temperatures. Today and tomorrow.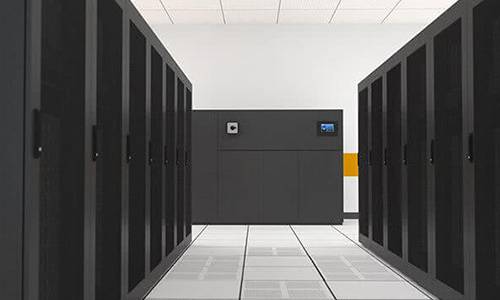 Room Cooling
A data center air conditioning system must always be viewed holistically. Paired with cutting-edge room cooling solutions, the holistic approach enables us to support a vast range of applications, from small computer rooms to enterprise data centers. Our experts work with the latest cooling technology and ensure the thermal system's components are integrated, monitored and optimized. Discover our Liebert room cooling systems, ranging from direct expansion and water-cooled solutions, to dry cooling and microchannel condenser units and contacts us about design, integration, installation, and service.
Speak to a specialist abut your thermal management needs! Our specialist will get back to you promptly with expert advice.