Pumping Systems
Systecon is a leading manufacturer of custom prefabricated central plants including chiller plants, hot water/steam boiler plants, and cogeneration plants; CritiChill® prefabricated indirect evaporative cooling; custom prefabricated pumping systems including VariPrime®; central plant controls; and standard pump packages.
We work with you to provide the most efficient and advanced prefabricated HVAC solution for your project – custom designed for optimization, factory assembled and performance tested, then delivered to your work site ready for installation.
All to produce the highest quality systems with lower installation and operating costs, shorter lead times, and less risk to you.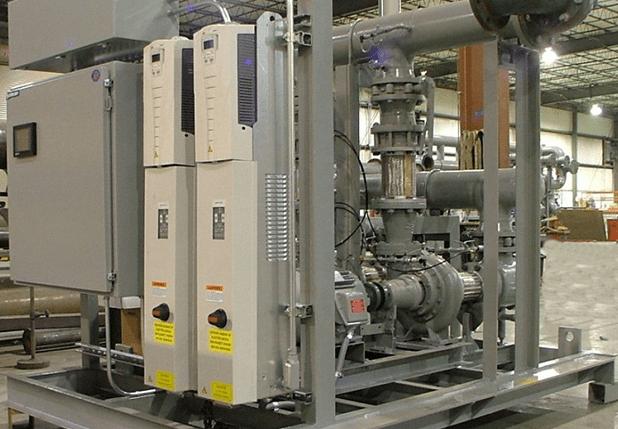 Standard Pump Packages
Standard Pump Packages provide indoor comfort systems and comprehensive facility solutions for institutional, commercial, and industrial uses.
By combining components into standard configurations, Systecon's able to offer pump packages that cost less and require less time to manufacture…
All engineering is done – no custom engineering charges
All programming done and tested – no field work needed from factory
Price concessions for volume on: Pumps, VFDs, Controllers
No expensive factory start-up
All Systecon Standard Pump Packages come with factory mounted controls for pump sequencing and remote monitoring. Major system components include pumps, variable frequency drives, headers, and structural steel bases.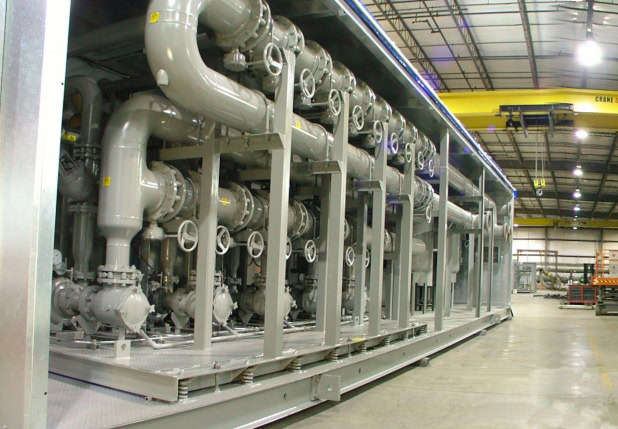 Custom Prefabricated Pumping Systems
Prefabricated pumping systems are typically integrated within a prefabricated central plant and like all Systecon systems, are custom designed, factory assembled, and performance tested to provide the highest quality solution for your specific project.
A prefabricated pumping system can be applied to chilled water, hot water and condenser water systems. These are applicable to constant speed, primary/secondary, and variable primary systems or VariPrime® systems which include integrated chiller minimum flow bypass and control valve.
Systems can be designed for indoor or outdoor applications with several enclosure options to select from. Systecon's OEM relationships provide your choice of system components from the top equipment brands.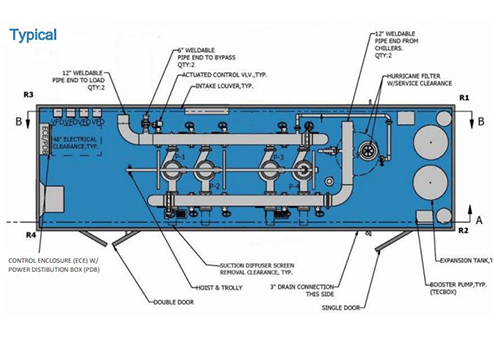 VariPrime™ Systems
Systecon's variable primary systems allow chillers to be added based on load, require less space, are redundant and provide energy savings. With Systecon's VariPrime® pumping and controls, fast response to changes in load and proper flow through the chiller are maintained, providing the temperature control you desire while also lowering operating costs.
Get expert installation for your new pumping system with our service technicians.
Did you system fail? Have our technicians assess and fix the problem.
Get monthly, quarterly or annual maintenance on your systems.
Energy Management Solutions
Let us assess your systems to see where you can reduce energy, emissions and operating costs.
Get the best monitoring system to manage your systems health and efficiency.
Let us help you stay up-to-date on system upgrades and retrofitting's.
Speak to a specialist abut your pumping needs! Our specialist will get back to you promptly with expert advice.