Custom Chiller & Boiler Plants
Systecon is a leading manufacturer of modular central plants including chiller plants, hot water and steam boiler plants, and cogeneration plants – custom designed, factory assembled, performance tested, and delivered to the worksite ready for installation. Our factory built systems minimize costs, offer less risk and shorter project schedules compared to traditional field built systems.
As a custom manufacturer, Systecon can meet project specifications for your market, including redundancy, controls, footprint and service requirements. We provide the highest quality, Custom Chiller & Boiler Plants to fit your needs and budget, while making sure you retain control over the design and implementation of your project.

Custom Prefabricated Central Chiller Plants
Systecon prefabricated central plants are custom designed, factory assembled, and performance tested to provide you with the most efficient and advanced system to fit your specific project needs. Systecon has delivered solutions for a variety of system sizes and applications, including systems from 100 to 30,000 GPM and projects from 50 to 10,000 tons in size.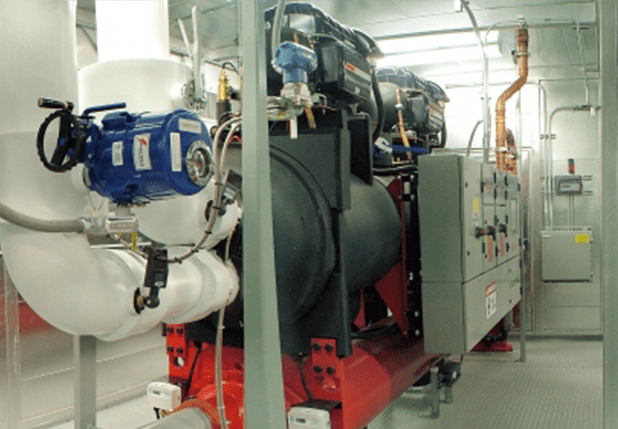 Central Plants Can Integrate:
Chillers

Air-Cooled – Screw, Scroll, Reciprocating
Water Cooled – Centrifugal, Screw, Scroll, Modular

Boilers

Atmospheric
Power Assisted
Modular
Steam

Generators
Cooling Towers

Open Circuit – Induced Draft, Forced Draft
Closed Circuit – Induced Draft, Forced Draft

Heat Exchangers

Plate & Frame – Waterside Economizer, Cooling Tower Water Process Systems, Glycol Isolation Systems
Shell & Tube – Steam to Hot Water Systems, Process Isolation

Pumps
Controls and Wiring
Complete Solutions
A one stop solution for your project. Systecon manages and takes responsibility for every aspect of your system, which is why they are a trusted partner. We will work with Systecon for you, to make sure that your needs are being met.
Complete Solutions include:
Conceptual development and component selection
Plant design and optimization
Factory manufactured system
Factory testing and commissioning
Shipment to the project location and rigging
Reassembly, start-up and commissioning
Full single-source warranty and optional maintenance

Central Plant Controls
Systecon's central plant controls combine industrial grade programmable logic controllers (PLCs) with a dedicated interface screen and remote interface devices to deliver the most robust systems guaranteed to run without failure. Using the latest PLC technology available from Allen-Bradley, Systecon's controls can provide unmatched speed, reliability, and redundancy.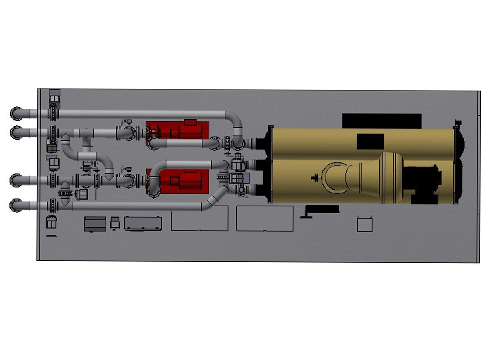 CritiChill®
CritiChill® is an indirect evaporative cooling system with a supplemental chiller that can be bypassed as weather conditions dictate. The supplemental chiller is shut down during conditions when the evaporative cooler can efficiently cool the building and is engaged for supplemental cooling when conditions are not conducive for the evaporative cooler to handle all cooling needs.
Get expert installation for your new pumping system with our service technicians.
Did you system fail? Have our technicians assess and fix the problem.
Get monthly, quarterly or annual maintenance on your systems.
Energy Management Solutions
Let us assess your systems to see where you can reduce energy, emissions and operating costs.
Get the best monitoring system to manage your systems health and efficiency.
Let us help you stay up-to-date on system upgrades and retrofitting's.
Speak to a specialist abut your custom chiller and boiler plant needs! Our specialist will get back to you promptly with expert advice.