Custom Air Handling
Energy Labs is the premium manufacturer of custom air handling, Air cooled, and evaporative cooled roof top DX units, Indirect and Direct Evaporative Cooling and energy recovery systems. Very few companies have the breadth of expertise in such a wide range of custom air conditioning disciplines. Their systems have been selected for some of the most challenging applications in the industry.
Energy Labs is the company of choice for large institutional buildings, including those with the most demanding, specialized and energy-efficient environments, such as hospitals, universities, schools, performing-arts centers, data centers, laboratories and office buildings.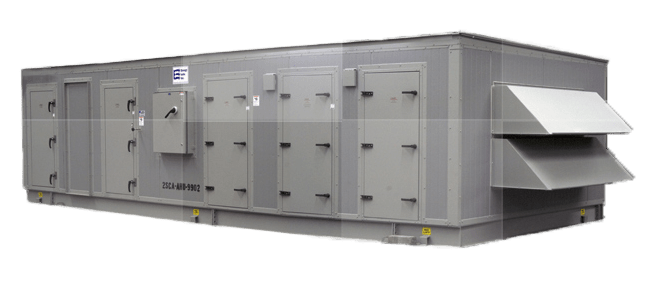 Thermal Break Units
Energy Labs thermal break air handling units are designed and manufactured with thermal break foam injected panels. The structural and adhesive properties of the foam allow the inner and outer panels to be connected together without the need for thermal conducting fasteners, this design eliminates condensation on external surfaces.
The inner and outer casing and metal gauges are customizable to fit customers specific requirements for weight and rigidity.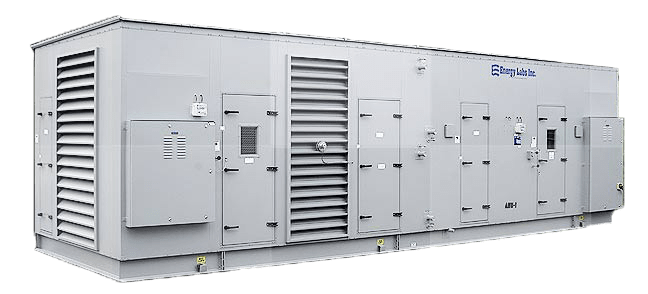 Data Center Hybrid Cooling System
The new Energy Labs IDDeX unit, it is no longer necessary to install expensive to operate and space consuming Legacy systems utilizing Computer Room Air-Conditioning (CRAC) units to achieve proper conditions and insure system reliability. With fewer more efficient IDDeX systems, Operating Expense is reduced to the absolute minimum, below all other types of Data Center systems.
Many combinations of components are available to customize the design for local ambient conditions as well as supply air requirements. Sizes available range from 25,000 CFM up to 150,000 CFM per unit and cooling capacities up to 500 TR.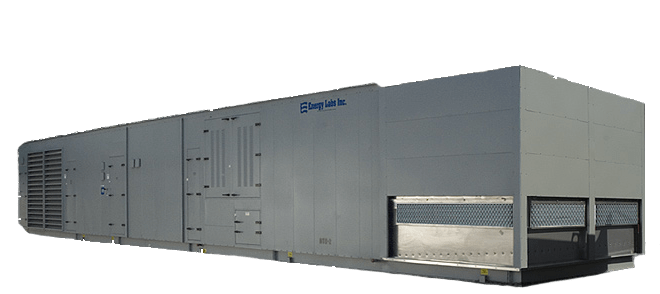 Evaporative Condensing DX Package Systems
Energy Labs offers a series of Evap. Condensed custom DX package units which can be configured to meet your air-conditioning application requirement. Evaporative cooled units are available from 50 to 400 TONS. Larger sizes are available upon request.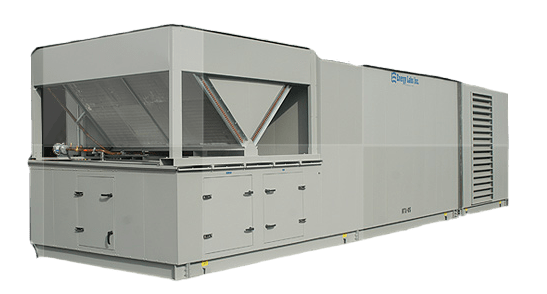 Air Cooling Custom DX Package Units
Energy Labs offers air cooled and evaporatively cooled custom DX package units which can be configured to meet your air-conditioning application requirements. Air cooled condensing units are available from 15-300 tons. Evaporatively cooled units are available from 50-300 tons.
Larger sizes are available. Please contact a sales representative.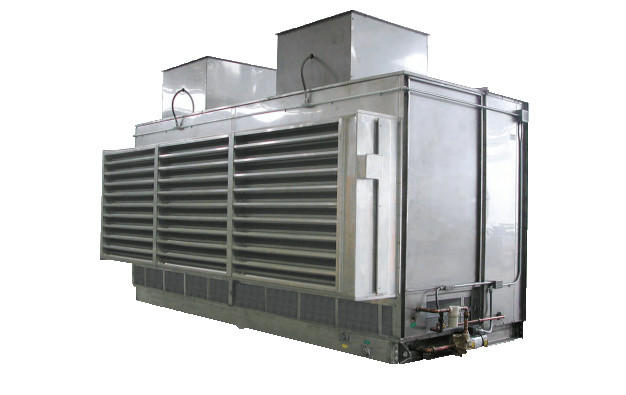 Indirect Evaporative Cooling Units
The indirect evaporative cooling allows engineers and owners to get the efficiency benefit of water evaporation without concern for water carryover into the building. In addition, they can design the indirect evaporative heat exchanger to be used for heat recovery when ambient conditions requiring heating. Applications include 100% outside air, and multi-stage systems that combine indirect evaporative cooling with DX, chilled water or direct evaporative components. Indirect evaporative systems perform very well in dry climates with high dry bulb temperatures. Energy Labs Indirect Evaporative Cooling Systems are available in many different sizes and configurations and can be customized for any project.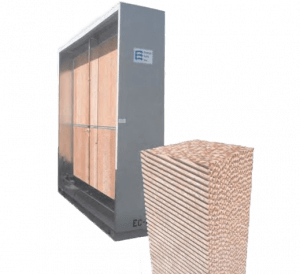 Direct Evaporative Cooling Units
Direct Evaporative cooling has gained popularity and rapid acceptance because the process relies on the direct evaporation of water to produce significant cooling and humidification with extremely low energy consumption while eliminating any need refrigerants. Even with all the sophisticated technology available, direct evaporative cooling is still the simplest, most cost-effective method of cooling and humidification for air.

Custom Air Handling Units
Energy Labs custom Air Handling systems are the premium solutions for controlling building environments. Our custom air handlers are available in many configurations, sizes, capacities and materials built to customer specification. We provide complete customized systems for cooling, heating, humidification and air filtration.
Speak to a specialist about your custom air handling needs! Our specialist will get back to you promptly with expert advice.